Our Roots Are in the Trades
Our Chicago-based self-perform group delivers primarily concrete as well as other services. Our concrete group has the capability to perform structural and architectural concrete work. We have successfully delivered some of Chicago's most notable buildings.
The concrete group is managed by a seasoned and dedicated W.E. O'Neil team. We have our roots in the trades, and we build on significant experience as construction managers on large, complex projects. Our specialty is in mid-rise concrete construction and complex, large-scale concrete projects.
Today, our Chicago concrete group services select customers as well as many of W.E. O'Neil's projects.
Our Self-Perform Capabilities
Our Chicago team offers the following self-perform capabilities:
Concrete
Carpentry
Demolition
General Requirements (e.g., cleanup, barricades, ladders)
We have poured over 120,000 CY of concrete in the last 10 years.
Our ability to self-perform concrete will drive the schedule, improve quality, safety, and security, and reduce cost in this escalating market.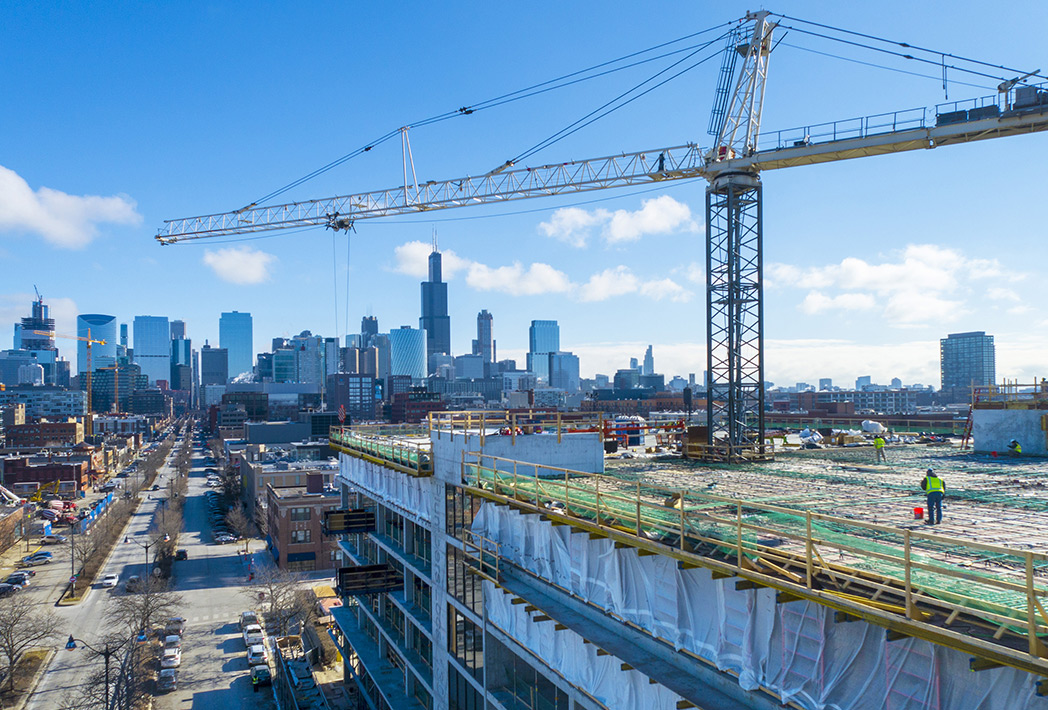 Benefits of Self-Perform
Benefits to your project when W.E. O'Neil self-performs work include:
Establishing an early, reliable budget
Controlling cost and minimizing risk of cost escalation
Controlling the schedule by establishing and maintaining a pour sequence
Improving quality and safety
Utilizing in-house BIM technology to mitigate conflicts and delays
Leveraging long-term supplier relationships to ensure timely service and delivery
Benefits to All Chicago Projects
Even if our self-perform capabilities are not formally utilized on your project, our expertise still gives all projects the resources of highly experienced builders from this group. They can contribute input into logistical planning and construction feasibility aspects of the project.
W.E. O'Neil's ability to self-perform provides extra assurance that schedule milestones will be met and sets the pace for schedule and quality.
Featured Project
Concrete Collective at the Obama Presidential Center
W.E. O'Neil is a team member on the Concrete Collective joint venture, the group providing structural concrete services for the construction of the 487,000 SF Obama Presidential Center on Chicago's South Side. We are partnered with two diverse firms in a 51% minority-led joint-venture team, and are committed to maximizing diverse hiring on the project. The scope of our services for the project involves structural concrete for the center's main museum tower, forum building and plaza, library, and parking garage.