Building Great Relationships Since 1925
W.E. O'Neil Construction is a 100% employee-owned, nationally ranked general contractor. We build nationally, with locations in AZ, CA, CO, IL, TN and TX. Learn more about our work, our values, and our people in the video below.
Founded in 1925
W.E. O'Neil Construction has seen steady growth since its founding in 1925 in Chicago by the O'Neil family. Now 100% employee-owned (ESOP), we embrace people as our number one asset.
National Presence
Relationships Matter
With over 80% of our work coming from repeat clients, we place great value on the relationships our people develop with our clients.
Since 1925
One thing has remained constant throughout a century of change: the relationships we form within project teams are still paramount. This is based on the traditional family values instilled by our founder, William E. O'Neil.
Vision
WE value people.
WE build dreams.
We value our clients and other business partners. Our projects are the dreams of our clients, and many people, families, and neighborhoods are impacted by the projects that we build.

Internally, we also value our employee-owners: your contributions, your families. We are invested in building your dreams, your value, your wealth.
Mission
WE bring thoughtful leadership to the building experience.
We build buildings. But we bring a differentiating feature to this process: thoughtful leadership.

We collaborate with our building partners to provide the foresight and tenacity to ensure that the dreams are built and the people are valued.
WE build great relationships.
We prioritize developing relationships, both externally (clients, design teams, trade partners) and internally, with our peers. Like most people, we like to work with people we know and like. Our growth as a company and as people is directly linked to our relationships.
WE are lifelong learners.
Life-long learning supports our mission of bringing thoughtful leadership to the building experience.
We are committed to being a learning organization. Careers at W.E. O'Neil reward curiosity, innovation, and improvement.
We grow and develop ourselves every single day: small incremental investments throughout a career prepare us for challenges and enable us to seize opportunities.
We surround ourselves with great mentors. By tapping into our professional networks, we learn, grow, and teach.
WE are one team.
We actively seek ways to support each other as one team, and to improve consistency and efficiency.
We embrace the one team mindset with W.E. O'Neil colleagues across all of our offices, and with our clients, designers, and trade partners.
WE are forthright.
We insist on being forthright as a way of doing business. We address conflict and difficult issues when they arise, and seek fairness in every way, at all times.
We strive to be frank, candid, sincere, clear, authentic, earnest, and fair in all that we do.
This is about difficult conversations and addressing conflict constructively and with integrity.
We foster no hidden agendas.
We identify and confront that which may compromise relationships or projects.
We communicate with the intent of shared success for the overall team.
Integrity and ethics have always been an important part of who we are.
WE own it.
We are a 100% employee-owned, ESOP business. It's also about how we do business: we do what we say we are going to do, no excuses. We feel a high degree of moral obligation in this, and hold ourselves to a high standard.
We don't pass the buck. We own the project until the end through strong planning, execution, and monitoring. And when times get tough, we band together and deliver.
We don't wait for the challenges inherent in our business to find us. We go looking for those challenges and opportunities, and we show up prepared to own them.
We Build Nationwide
With offices throughout the United States, we serve clients across the nation.
States We've Built in:
Arizona, California, Colorado, Connecticut, Florida, Illinois, Indiana, Iowa, Kansas, Kentucky, Louisiana, Maryland, Massachusetts, Michigan, Minnesota, Montana, Nevada, New Mexico, New York, North Carolina, North Dakota, Ohio, Pennsylvania, South Dakota, Tennessee, Texas, Utah, Wisconsin, Wyoming, and Washington, DC.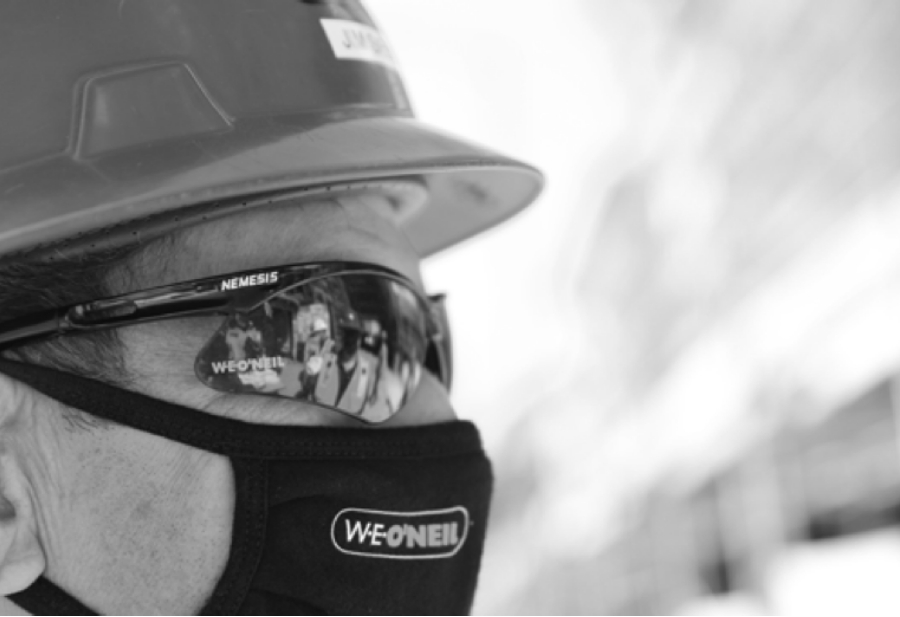 Ever wanted to own a company?
Join our team and become a fellow employee-owner. Employee ownership is a different way of doing business: we are all 100% accountable and 100% invested. This creates a powerful dynamic that benefits our people, our clients, and our work.